Protect your BMX's Dropouts with the all NEW Vintage Steel LITE SAVER!
Made from CNC machined 6061 aluminum alloy, the LITE SAVER dropout savers are designed to protect the chrome, paint or powder coating of your Vintage Old School, Mid School, New School or Retro BMX's rear and front dropouts.
There is absolutely no other dropout saver on the market that is similar to this unique design!  The Rear LITE SAVER is a Original 2-tone design (designed in-house) Rear LITE SAVERS are available in 5 Colors – Anodized Black, Blue, Gold, Red, and original Silver Alloy.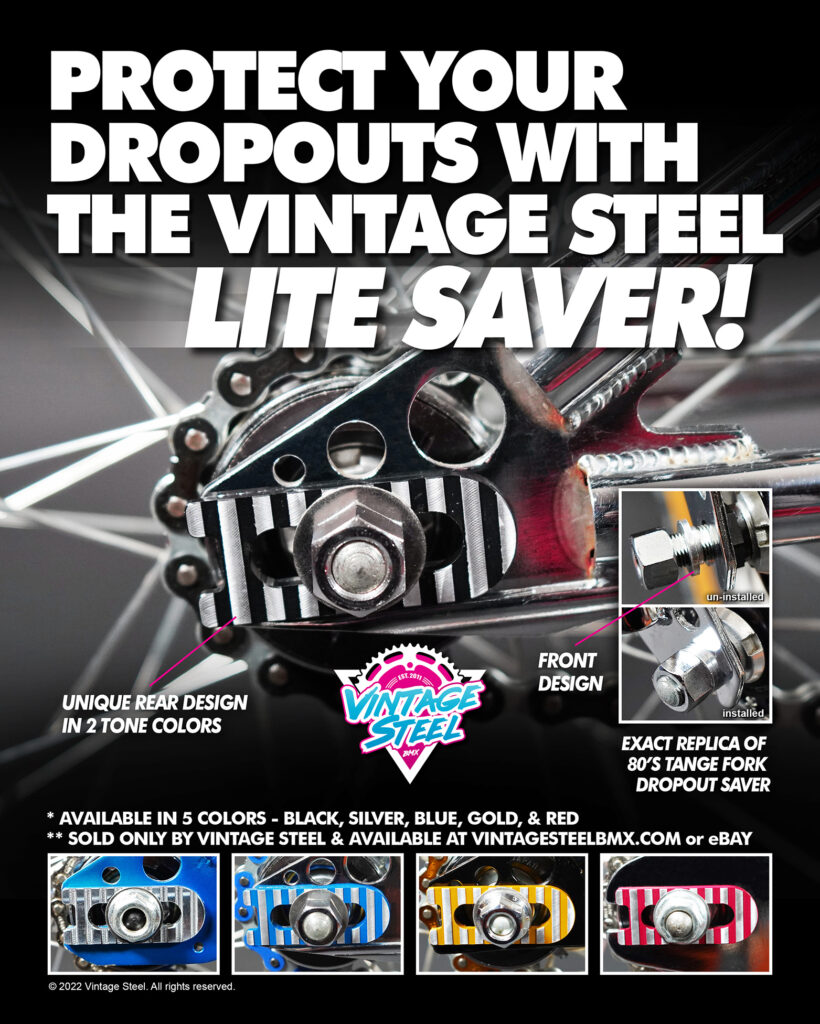 These are perfect for adding that 80's look to your vintage BMX. Not to mention, they have a similar pattern to the Suntour Head Lock-Up Nuts and Suntour Broken Arrow Seat Clamps that came on many 80's old school BMXs like the Kuwahara Laserlite, 24″ Cruiser and more.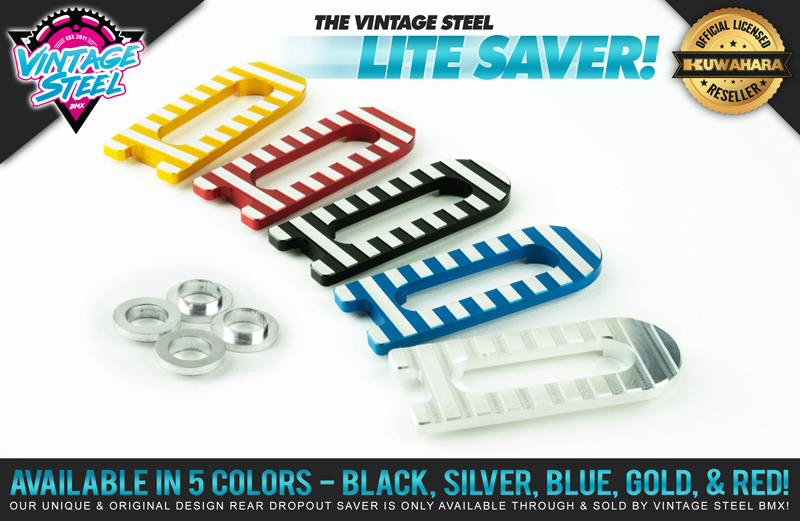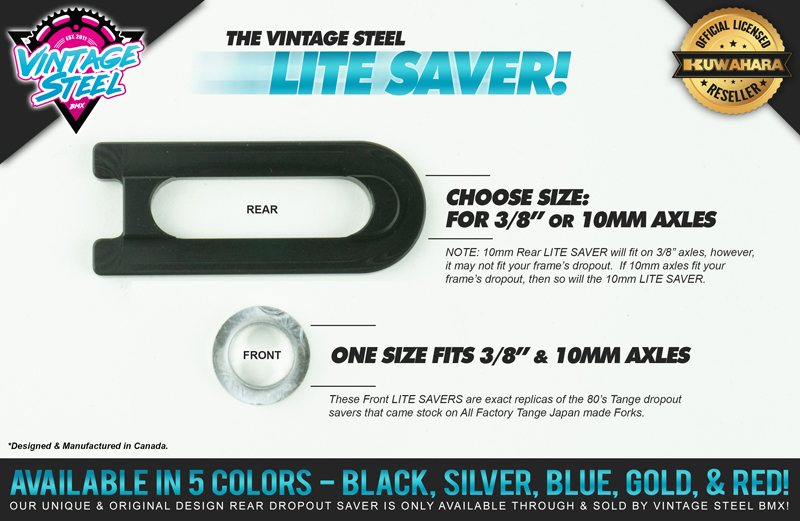 If you're looking to take your Vintage BMX restoration one step further to Original 80's Factory specs, then the Front LITE SAVER is a must have as it is an exact Replicas of the 80's Tange Japan dropout savers that came stock on ALL Factory Tange Japan made Forks. Available in original Silver alloy, they fit over your 3/8″ or 10mm axle and protect the inner dropout hole as well as the outside from washer damage.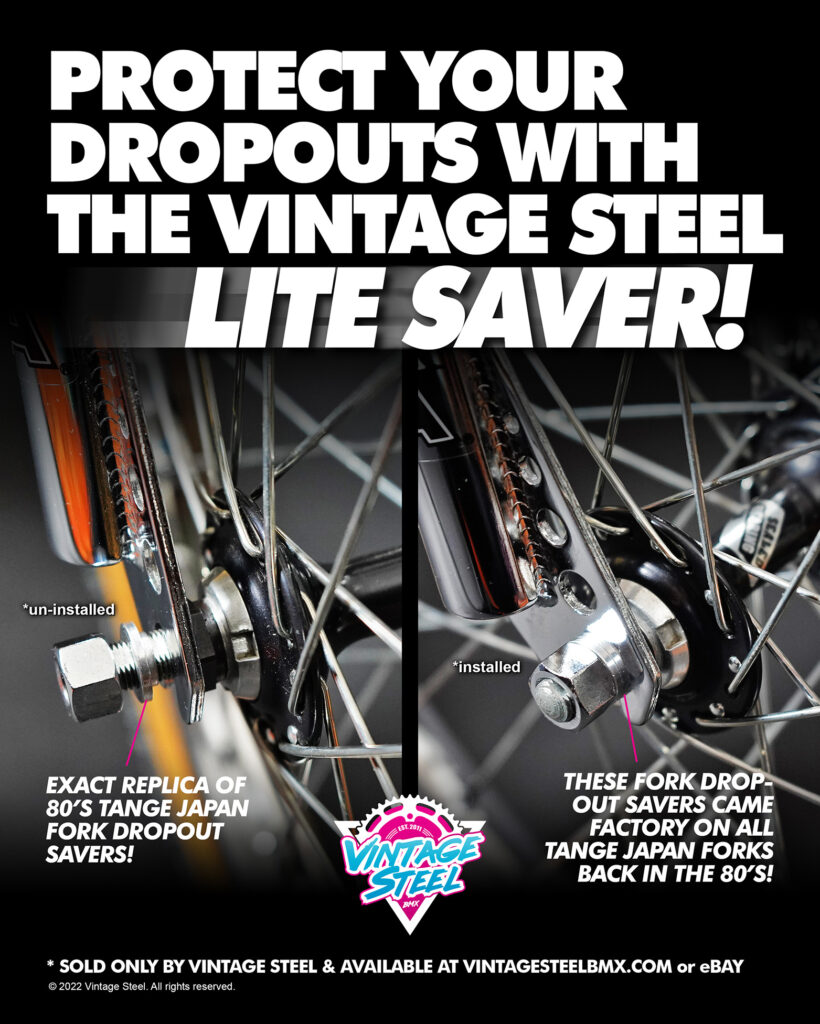 The LITE SAVER is perfect for your factory correct restoration!